I can't wait for you to experiment with what I am writing about today!  You are going to fall in love with Canva!  
 If you didn't read yesterday's post, you will want to click on the link go back and read my post, Setting up a Pinterest for Business Account to Advertise your Etsy Shop
Today's post is a continuation of that subject which is leading up to my next post later this week of how to easily set up an attractive Etsy rich pin using the Social Media feature in Etsy. 
So hopefully by now you have set up a Pinterest for Business account and are ready to begin creating beautiful pins that are going to draw Pinterest searchers to your Etsy shop. In the not-so-distant past, the only way to create something with pictures and text layover was with expensive graphic design software like Adobe photoshop.  Although that is still a great option for those who have studied graphic design and who really know what they are doing, there are many of us who want something fast, easy, and cheap that will still make our pictures look fabulous and draw in buyers. 
Thankfully, Canva.com is an option for doing just that!  Let me show you how to make your first design! 
First of all, take a look at your Etsy Social Media page in your Etsy account.  Go to your "Shop Manager" and then to "Marketing."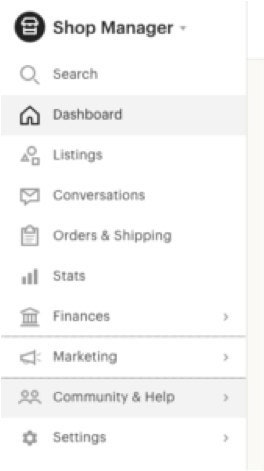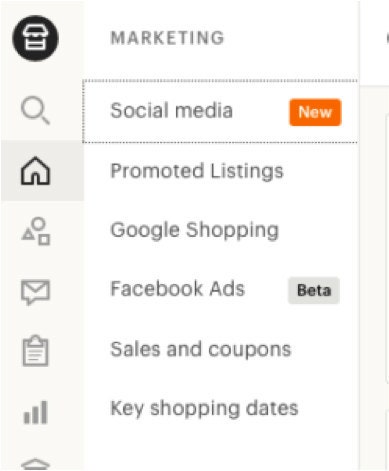 Then go to "Social Media," where you should see something like this: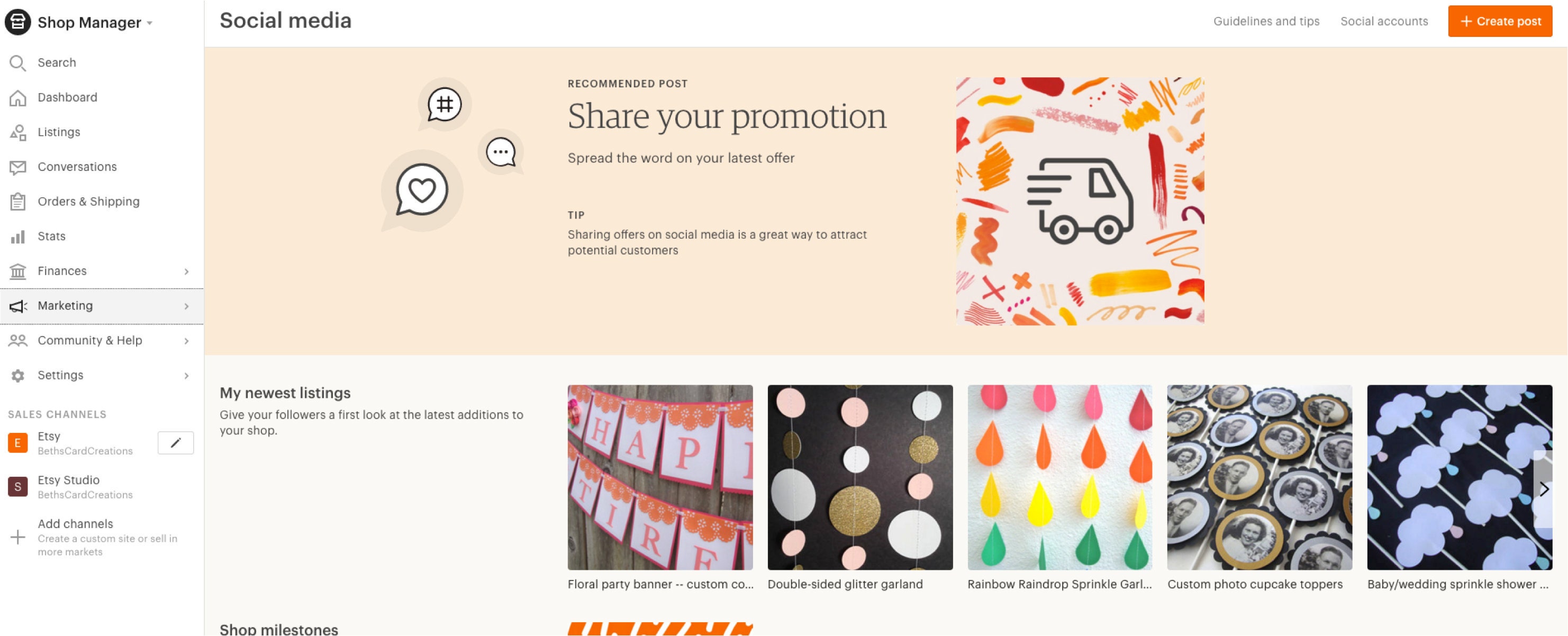 Look at your "Newest Listings."  It is easiest to begin designing a Pinterest pin in Canva using one of your newest listings that are already listed there.  However, if you don't see anything you want to use there, and you have a particular listing in your shop that is a best seller that you really want to create a beautiful pin for, do that!  Either copy that listing and create a new listing for it, or renew it.  Then come back to your Social Media page (you may need to refresh a time or two to make sure the listing is listed here as one of your newest listings), and then you can close out of Etsy for now.  We'll get back to it in the next post.
Go to www.canva.com and set up an account.  It is free, and you just need to set up your user name and a password.
Once you have an account, take a look at the home page.  You should be seeing something like this:  

Let's create a design.  Click on the green box "Create a design." Your next screen should look like this: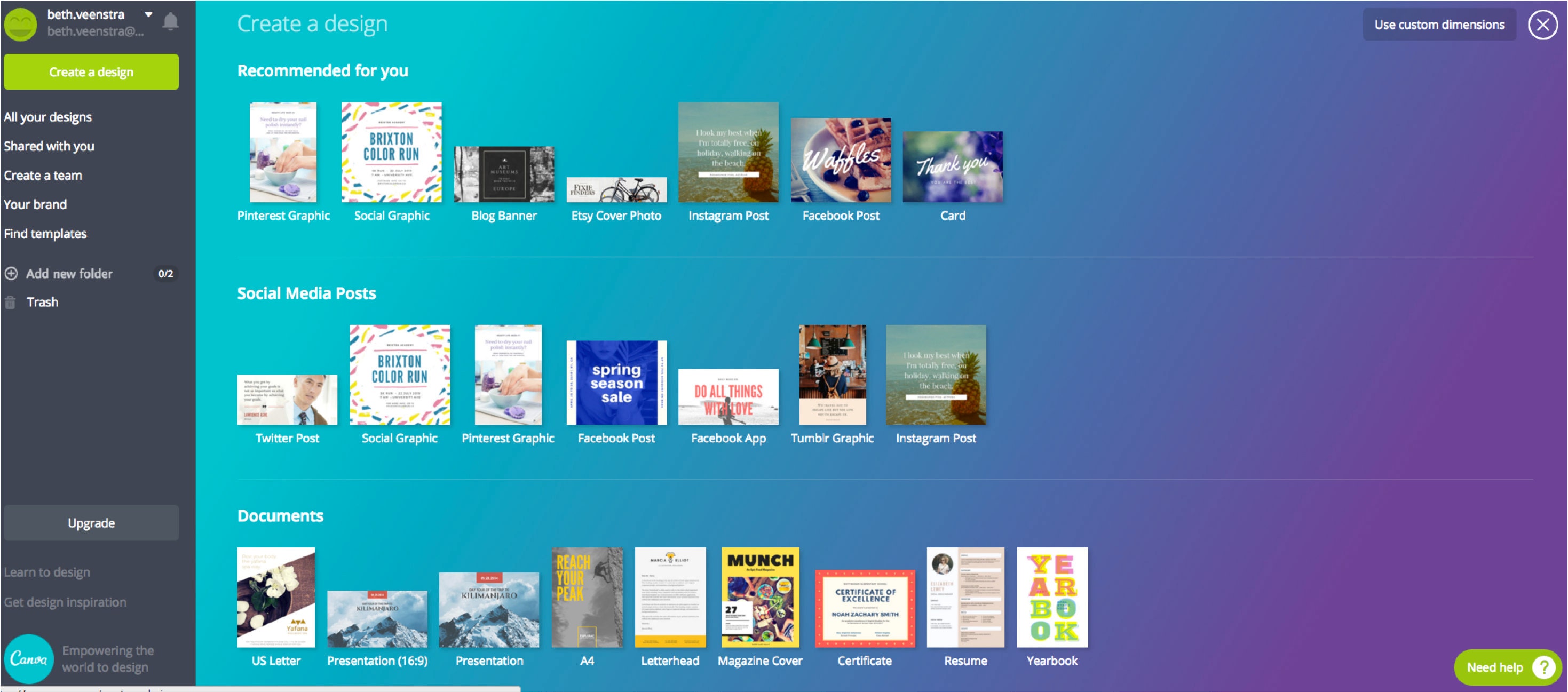 Choose "Pinterest Graphic."  Once you click on it, a new tab will open with Canva and you will see a design box with the dimensions of the suggested Pinterest graphic size. Currently, Pinterest suggests a 2 to 3 ratio size graphic since it shows up best on mobile devices by filling the whole screen on a phone or tablet. You should now have a blank slate to begin creating your post: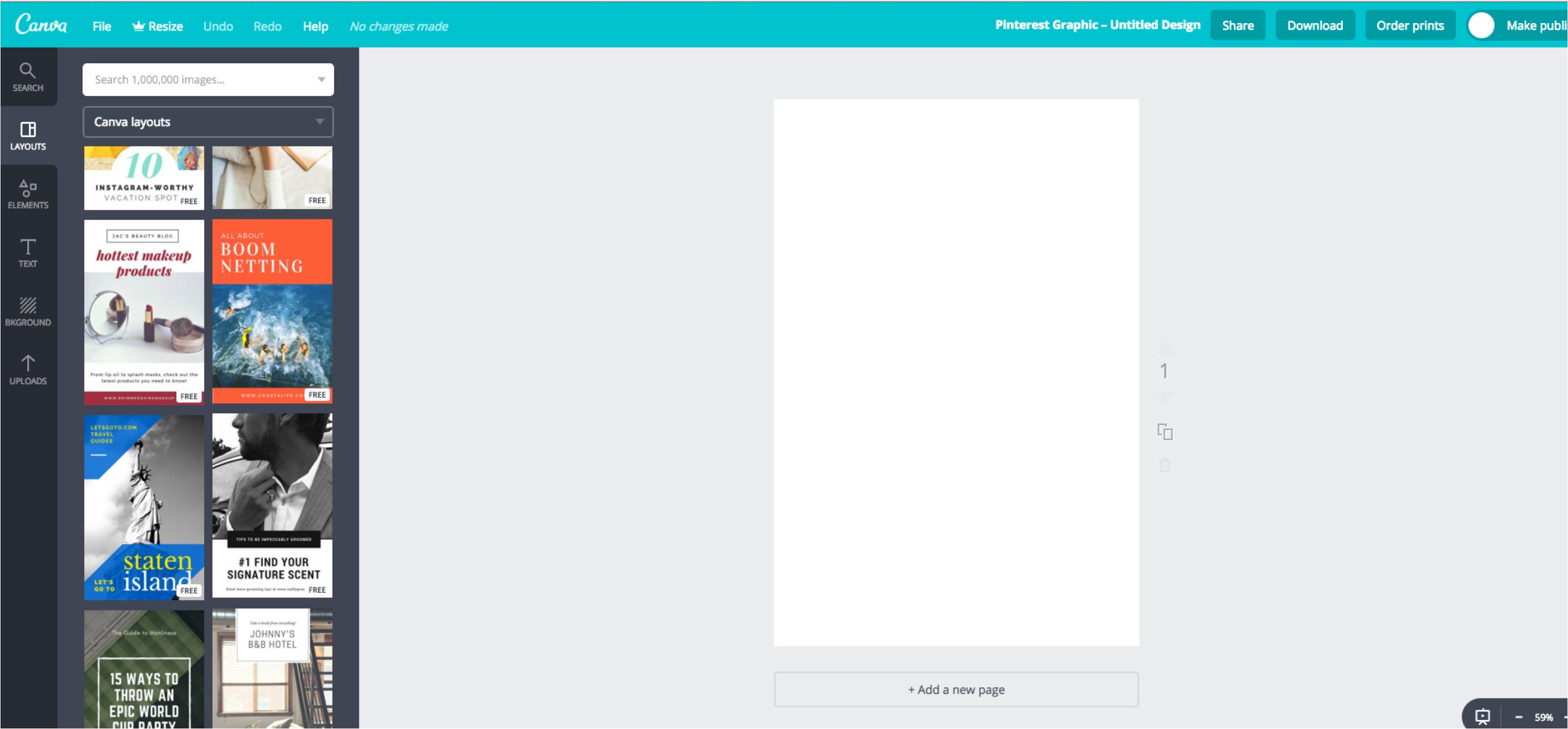 To the left, you will see choices for layout options.  You can choose any layout you see listed on the side.  Just keep in mind that the free ones are marked "free."  For other designs, you will have to pay in order to download them. As you get used to Canva, you can begin playing with some of the other options, like "Elements" and "Text" to design your layout from scratch. 
For now, follow along with me as I choose one of the layouts as a sample. I have chosen the design "hottest makeup products" that you can see in the first column on the left side.  Once you click on it, the design opens on your page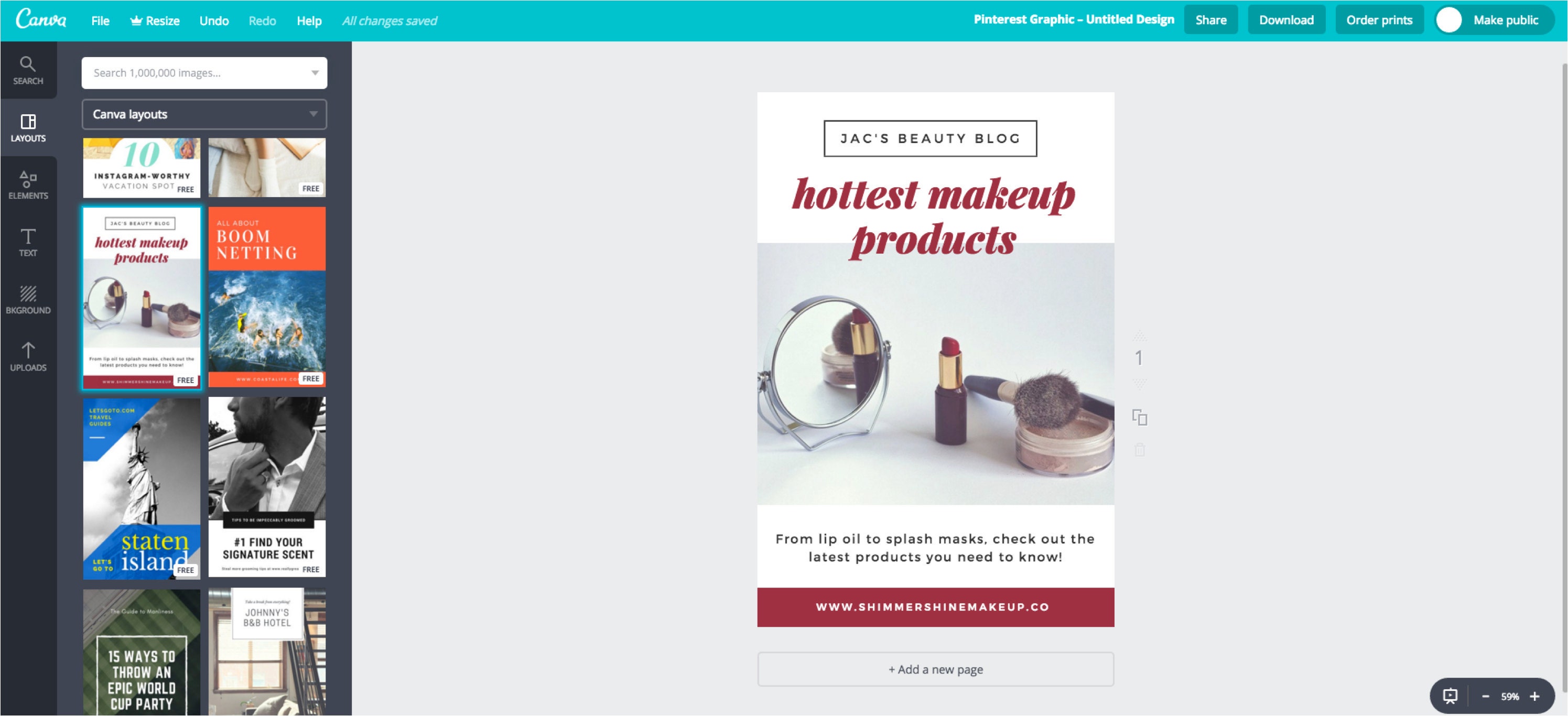 Now we need to replace the picture and text on this layout with something of your own that can be posted on Pinterest.  Before you start this next step, make sure you have a well-lit, attractive picture that you have been using for your Etsy shop.  Make sure you have the ability to upload it from the device you are using. 
If you look on the left-hand side, you will see at the bottom "Uploads."  Click on that. 
There you will see a green button to "upload your own images."  If you click on that, you will be able to find images on your computer to click on, and upload.  Once the image is uploaded, it will appear below the green button. 
Now right-click on the image and hold to drag it over to the picture in the "Spaces" design to the right.  For my example, I have chosen the blue WELCOME BABY banner.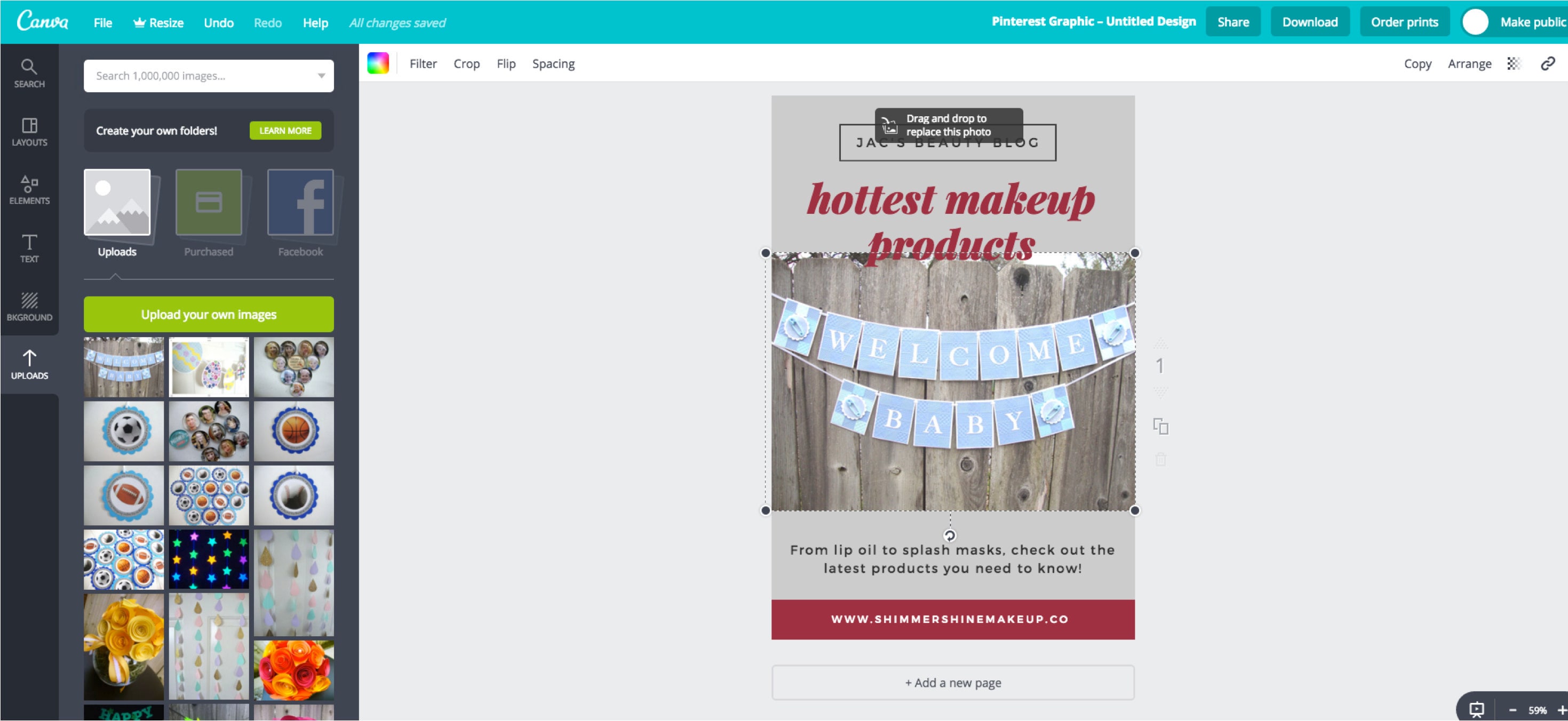 To change the wording on your design, double-click on the words, or single-click and highlight to type over the words. If you need to, change the font size so everything fits by clicking on the font size tab at the top, as you can see here: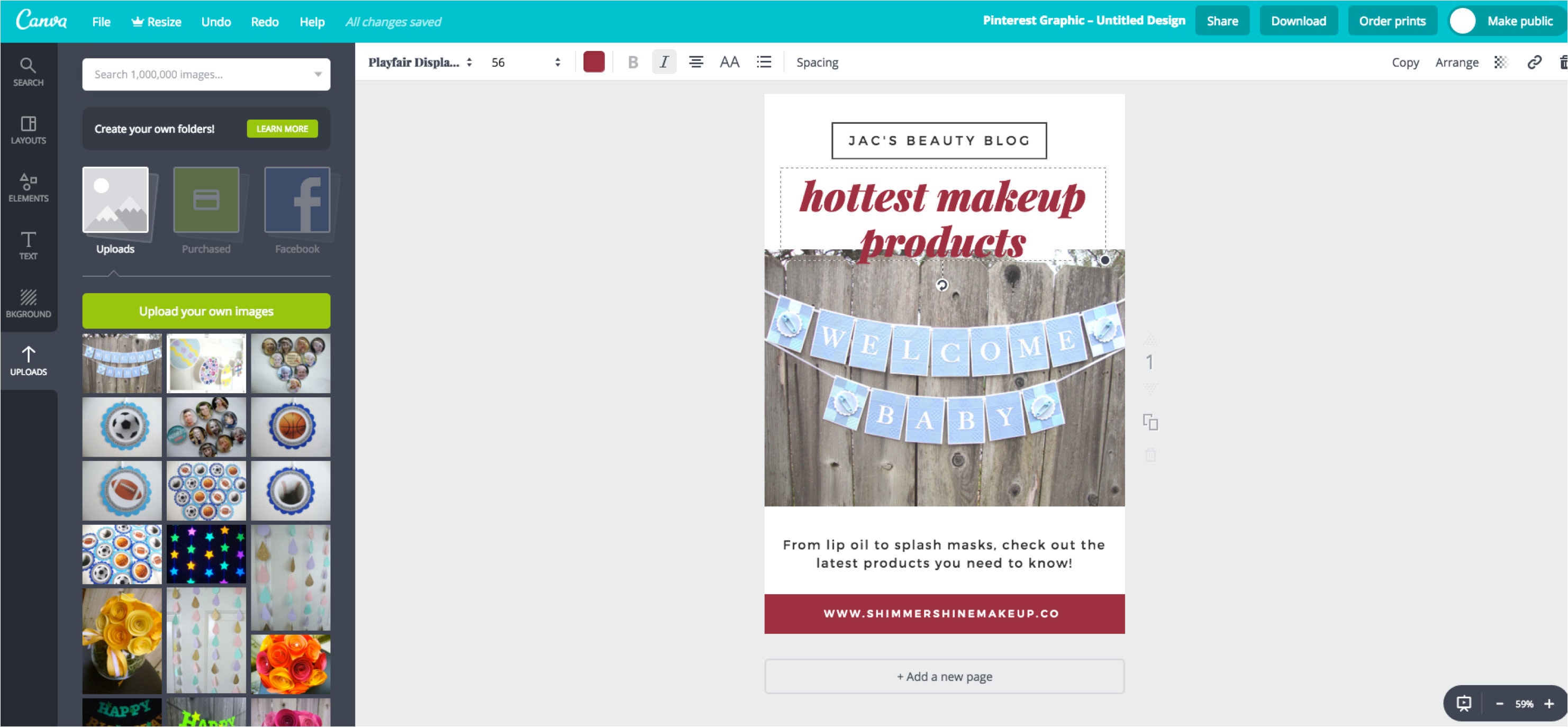 Simply typing what the item is, or adding a catchy tag-line works.  Be sure to include your Etsy shop name somewhere on the design, so people see the name as they scroll through their feed, even if they don't actually click on your image. 
Experiment with different layout options.  Also be sure to change colors to better match the colors in your design. To do this, click on the design section or words that you want to change.  A color box will show up at the top.  If you click on the + sign, a color wheel will show up, and you can move the pointer around to see the color change to the shade you like.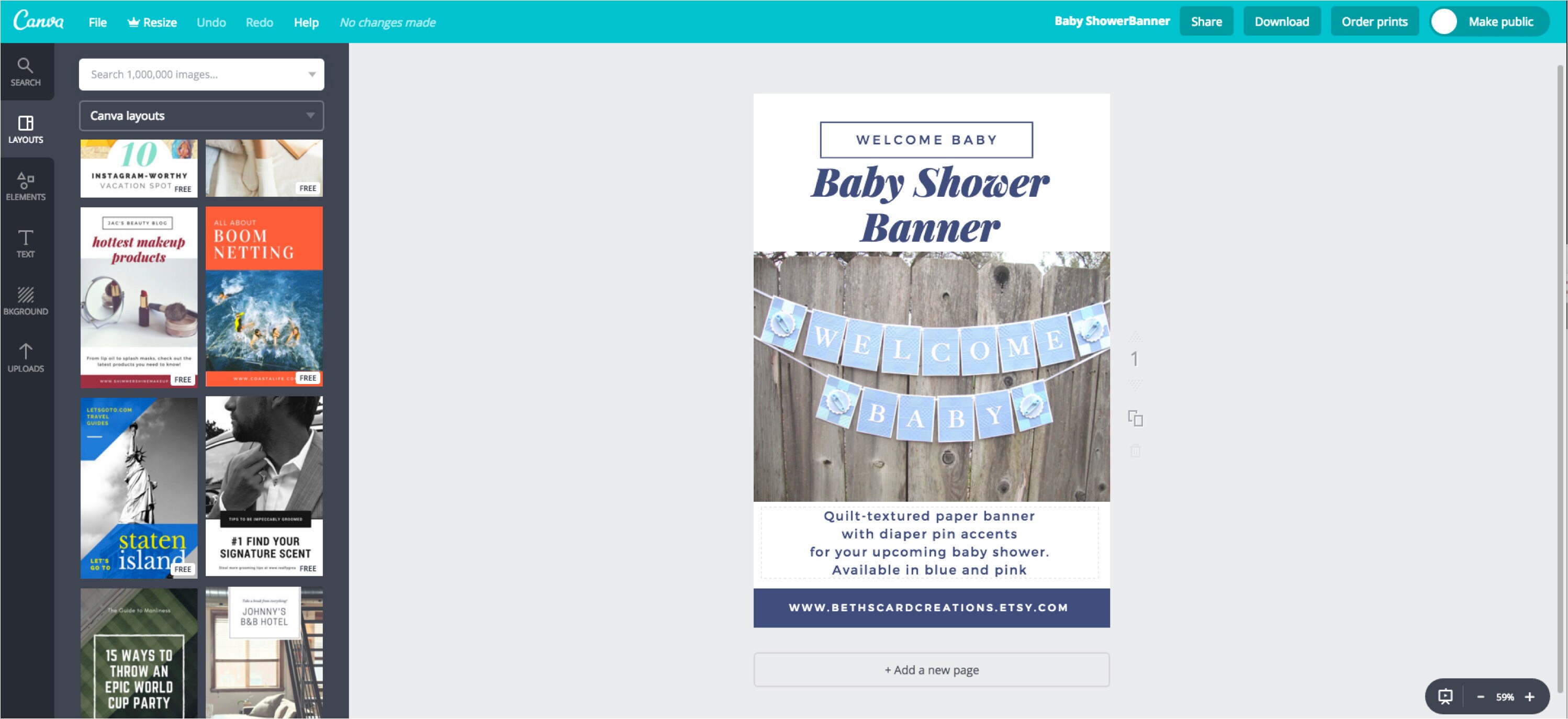 Once you are satisfied with your design, it is time to download.  Click on the "Download" button at the top in the teal bar.  You will see that .png is recommended, and, since that works well for Pinterest, just leave it as .png.  Then click the green button that says "Download."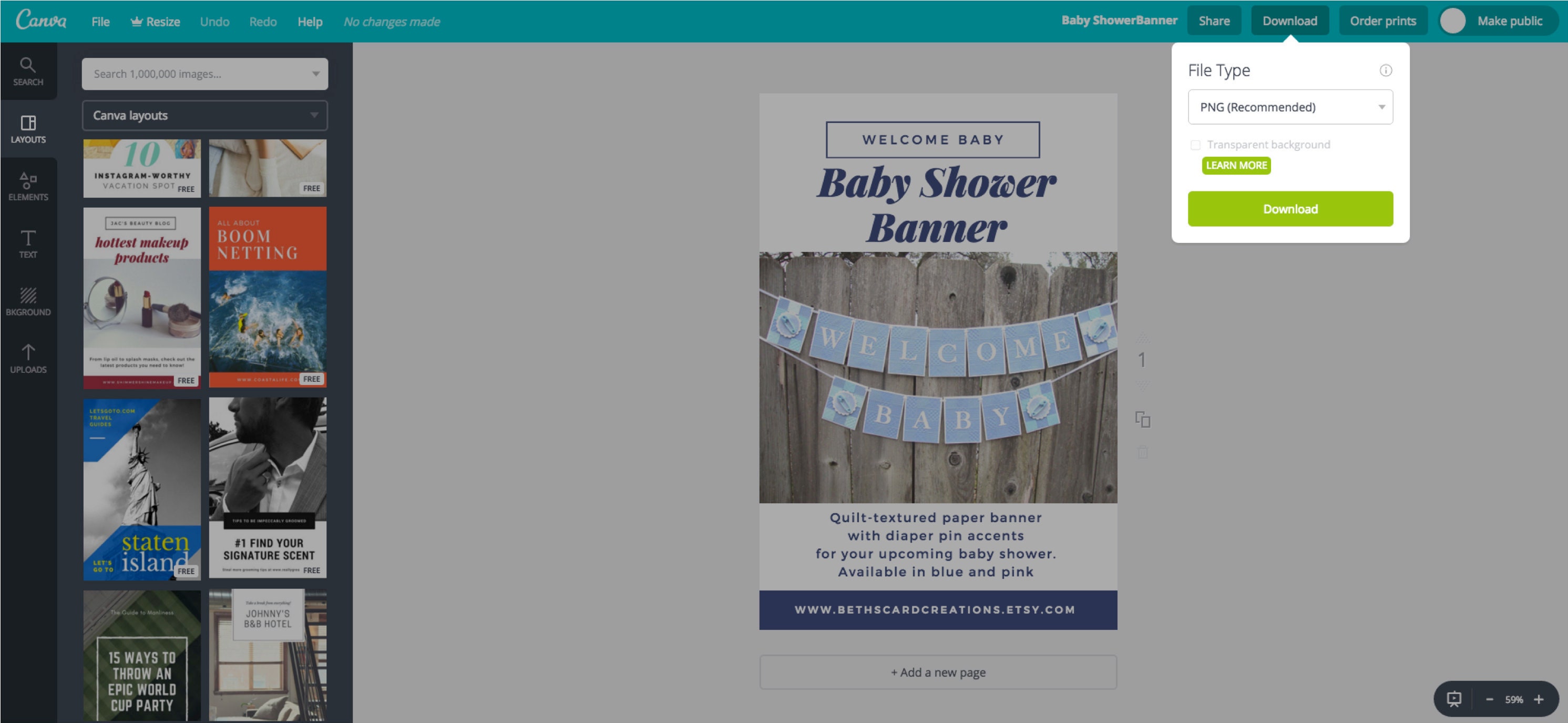 Make sure you know where your design is on your computer so we can retrieve it for tomorrow's last step to make it a rich pin on Pinterest. 
Be sure to add your name to my email list box at the bottom of this post so you are updated when my final post goes up about making a rich pin on Pinterest to advertise your Etsy item!  Also, I love comments!  Let me know how this post has helped you by adding your comments in the disqus box.