I can't believe it is the middle of June already! Now that graduation parties are coming to a close, the most popular events going on this time of year are baby and bridal showers, particularly sprinkle showers.  Here are some ideas for decorating for these joyous occasions.
I love this idea from one of my clients who was designing a baby shower gift-opening backdrop for a friend's baby shower.  The blue sprinkle raindrop garlands can be found here.
And here is a great article on how to make a hula hoop wreath.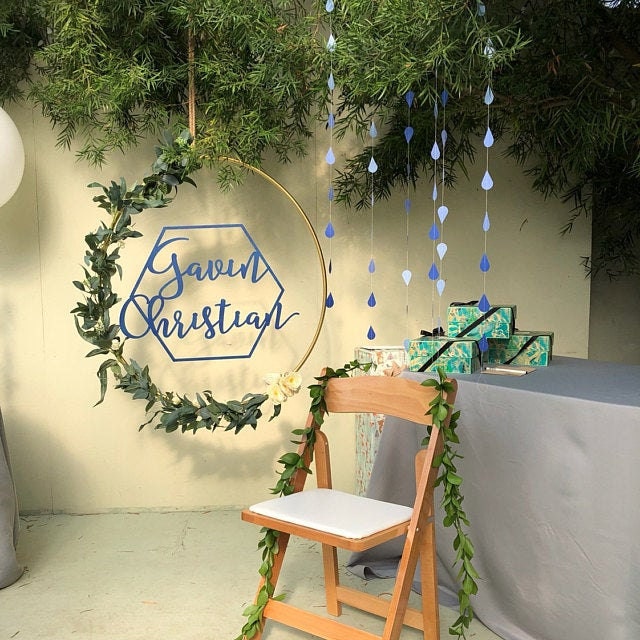 If you are doing a sprinkle shower as in dot sprinkles or as in sprinkles on donuts, these circle garlands are a cute addition to decorate behind the food table or to hang in a window.  These garlands can be made in any color to fit your party's scheme.  Or my all-color dot garlands are great for matching just about any decor.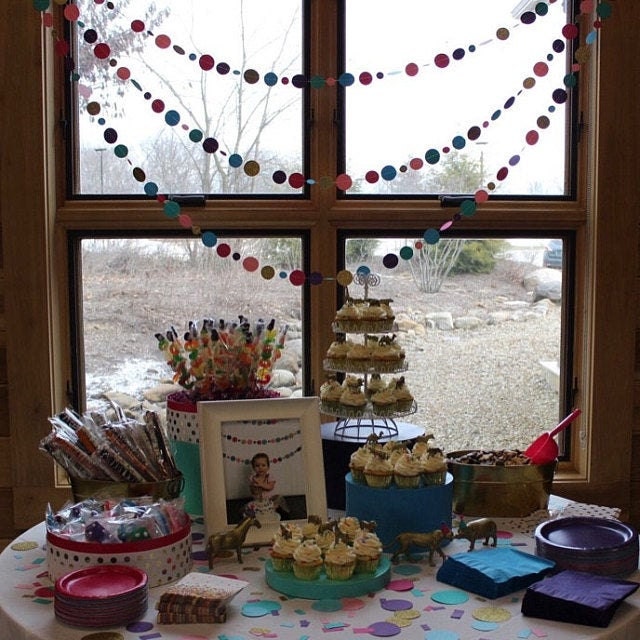 Or add a dot garland on the table for added color.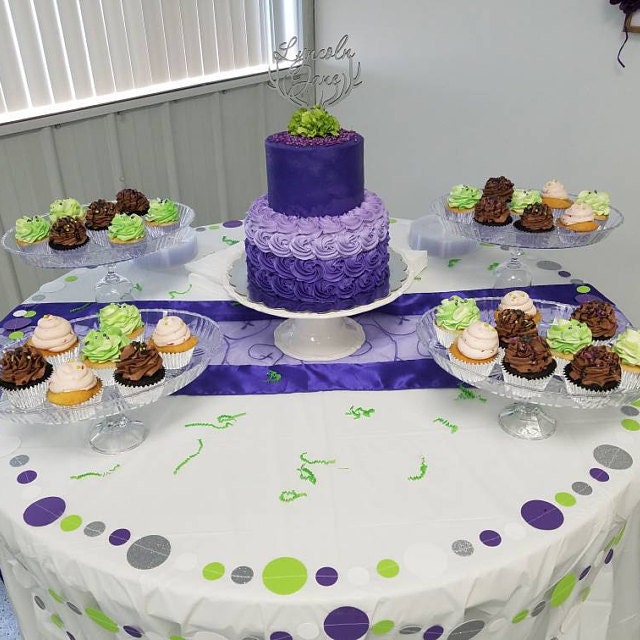 Adding pom-pom clouds at the top of raindrop sprinkle garlands gives a cute raincloud effect.  You can tape the top thread of the garland to the wall and hide the taped end by placing a puffed tissue paper cloud over top.  These particular garlands are so pretty in peach, pink and gold glitter with spacing to make the drops look like they are falling out of the sky.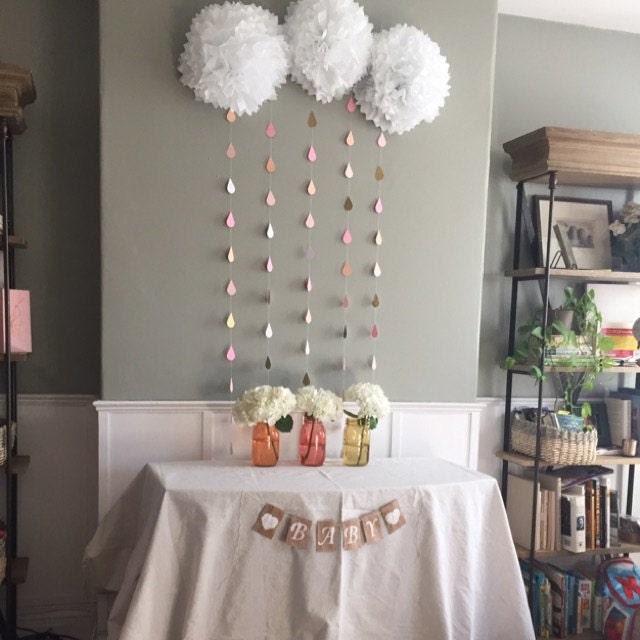 Here's another great backdrop by one of my clients using my pink ombre garlands that are spaced close together.  This client also used tissue pompom clouds to create a raincloud effect.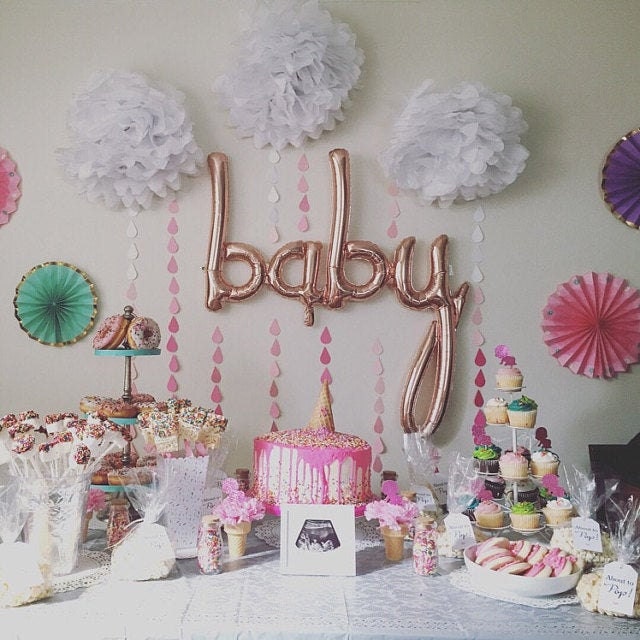 Finally, here is another way to hang sprinkle garlands using balloons as clouds. Sprinkle garlands can be made in any colors to match your decor, so have fun planning!